PHA Documentation (Part 8)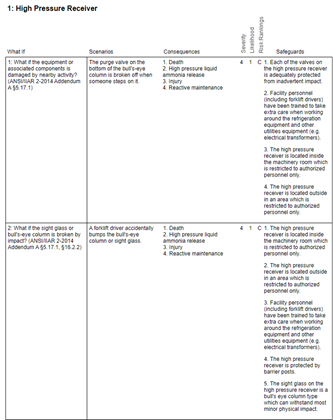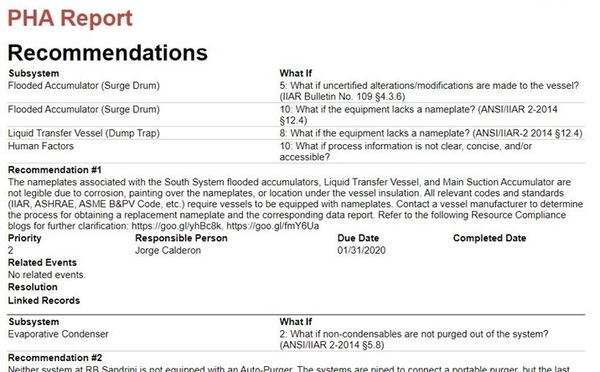 We all know the mantra "if it wasn't documented, it didn't happen." With this in mind, upon completion of the activity, a report must be prepared to document the PHA study. Inevitably, the PHA report will contain recommendations that must be tracked to completion.
Recommendation due dates should be determined by the PHA team and assigned a responsible person for addressing the finding. According to the CalARP regulation, all recommendations must be completed within 2.5 years of performing the PHA unless additional time is approved by the CUPA. We recommend completing recommendations as soon as possible.
Experience has shown that regulatory agencies often focus on the status of recommendations when performing inspections, so addressing all findings is important.
PHA reports are unique in that they must be kept for the life of the process. Therefore, it is essential to have a system for organizing all PHA reports, recommendations, and recommendation resolutions.
---
This is Part 8 of a series on PHAs. You can access previous blogs in this series below: