Definitions (IIAR 6, Part 4)
Words matter. Consequently, ANSI/IIAR 6-2019 has introduced thirty-one new definitions in Chapter 2. Eventually, these definitions will be moved to ANSI/IIAR 1 American National Standard for Definitions and Terminology Used in IIAR Standards when that document is next revised, but until that time, Chapter 2 is a necessary resource for those wanting to implement IIAR 6.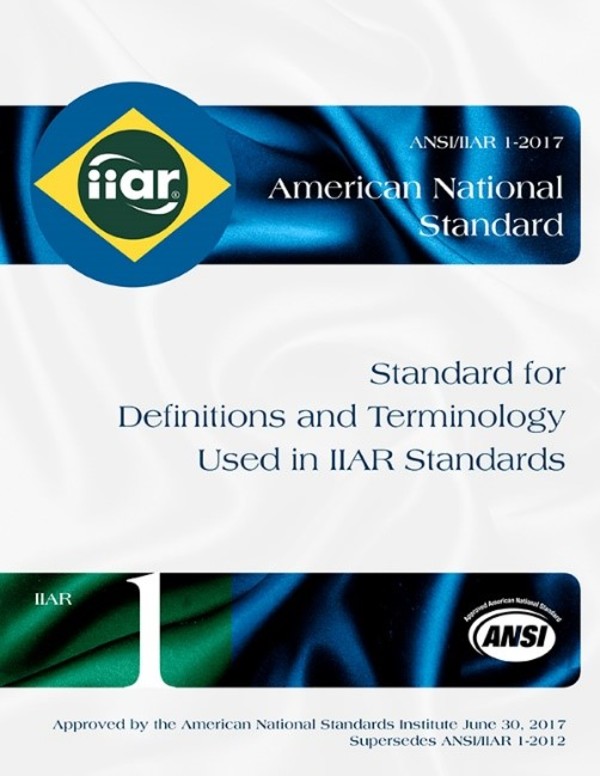 We'll look closely at many of the definitions in subsequent blogs as we discuss strategies for implementing an IIAR 6 ITM[1] Program. The complete list of words and terms that are defined in ANSI/IIAR 6 §2.2 are included below:
alarm message
automatic record keeping
brine
crevice corrosion
deficiency
documentation
emergency shut-off valve
frequency
gauge
heat exchanger
inspection
installed
ITM
line corrosion
maintenance
manufacturer
nondestructive testing (NDT)
non-transfer hose
operating limits
predictive maintenance
qualified inspector
RAGAGEP
record keeping
stationary
sudden liquid deceleration
supports
test
testing
transfer hose
trapped liquid
vapor-propelled liquid (hydraulic shock, liquid hammer, or surge
---
This is Part 4 of a series on IIAR 6. You can access previous blogs in this series below:
[1] ANSI/IIAR 6 §2.2 ITM. Abbreviation of inspection, testing, and maintenance.