It's Finally Here! (IIAR 6, Part 1)
We've often heard the axiom that "patience is a virtue". For the ammonia refrigeration industry, our patience has finally been rewarded with the publication of ANSI/IIAR 6 Standard for Inspection, Testing, and Maintenance of Closed-Circuit Ammonia Refrigeration Systems. By some estimations, IIAR 6 has been in development for over 13 years[1]. Countless IIAR Standards Committee meeting debates are interwoven into the fabric of the final document, which replaces the often cited IIAR Bulletins No. 109 and 110.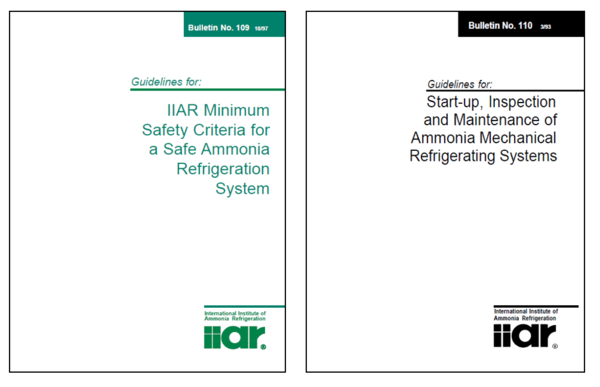 In the next several blogs, we'll explore various aspects of IIAR 6 and offer suggestions on how to comply with this important standard.
To allay any worry that you might already be "out of compliance" due to requirements in this new standard, it is worth highlighting that IIAR 6 is a voluntary standard until adopted by an owner or an authority having jurisdiction (AHJ)[2]. Thankfully, the text of ANSI/IIAR 6 §4.1.3 is consistent with the approach that we've promoted regarding RAGAGEP changes in the past. Facilities need not change their mechanical integrity RAGAGEP simply because a new standard has been published. However, this standard is the most current reflection of our industry's consensus toward inspection, testing, and maintenance (ITM) of ammonia refrigeration systems so it will be important to monitor how government agencies (e.g. OSHA and EPA) elect to use the document in enforcement.
[1] IIAR Releases New Standards and Updates. IIAR Condenser, May 2019.
[2] ANSI/IIAR 6 §4.1.3 Compliance Schedule. An owner shall be in compliance with this standard when it is adopted by the authority having jurisdiction (AHJ) or when it is adopted by the owner, whichever is first.