IIAR 6 Appendix B Pressure Vessels Checklist | Part 1
Part 1: This is the first in a series of blogs explaining how to perform an IIAR 6 Appendix B inspection of an ammonia pressure vessel.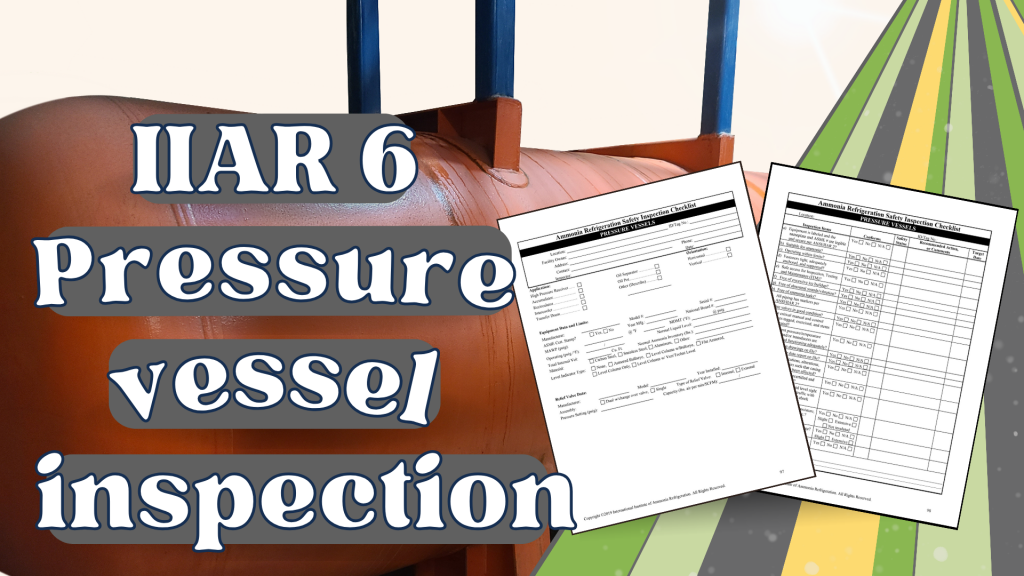 The checklists contained in IIAR 6 Appendix B are derived from a legacy document named IIAR Bulletin No. 109. For years, the Bulletin 109 checklists, or B109s, served as the gold standard for documenting annual mechanical integrity inspections for ammonia refrigeration equipment.
In 2019, IIAR retired Bulletin 109 when the first edition of Standard 6 was published. Standard 6 addresses the minimum requirements for inspection, testing, and maintenance of ammonia refrigeration systems, and includes slightly altered versions of the B109s in Appendix B.
The checklists are typically two pages. The first page contains contact and equipment information and the second page has the inspection checklist. While all the information on the second page will change year-to-year with the equipment inspection, much of the information on the first page should stay the same. For this reason, you may only have to fill out the first page for each piece of equipment once. For subsequent years, you should only have to fill out the second page.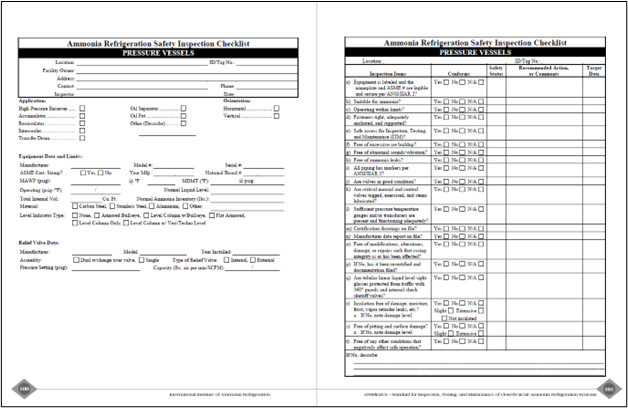 The simplest part of completing a pressure vessel checklist is filling out the contact information. Each IIAR 6 checklist requires the inspector to indicate the location, owner, and physical address of the system. The contact name and phone number should be the facility representative responsible for ensuring the inspection is completed. Additionally, the inspector must write his or her own name and the date of the inspection. The ID or Tag No. belongs in the upper right corner and can typically be found on the equipment label or P&ID.