Attention Authors! Submit your Abstract for the Upcoming RETA National Conference by January 28, 2022!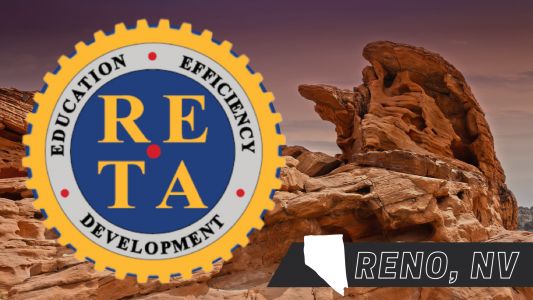 Attention Authors!

The deadline for abstract submissions is right around the corner. Don't miss the opportunity to share your knowledge, insight, and expertise with others in the industrial refrigeration industry at the 113th RETA National Conference in Reno, Nevada.

The committee welcomes papers on the following suggested topics:
Management
Compliance
Operations
Engineering
Other…let us know your ideas for a topic!
Timely submissions are critical to the success of the program. Please note that RETA membership is not a requirement to present a paper.
Abstract Submissions Deadline: January 28, 2022
Authors of accepted abstracts will present their work at the RETA 2022 National Conference, taking place from November 8th-11th, 2022, in Reno, Nevada at the Peppermill Resort. In addition, the papers will be published and given to each attendee. Both RETA members and non-members are invited to submit proposals for papers.
If you are interested in submitting an abstract: Click Here for more details.
The RETA Technical Conference looks forward to receiving abstract proposals in response to the call and is happy to respond to inquiries from interested parties.  Questions may be addressed to Stephanie Date.