2023 Bakersfield ASSP Symposium: March 22 • Bakersfield CA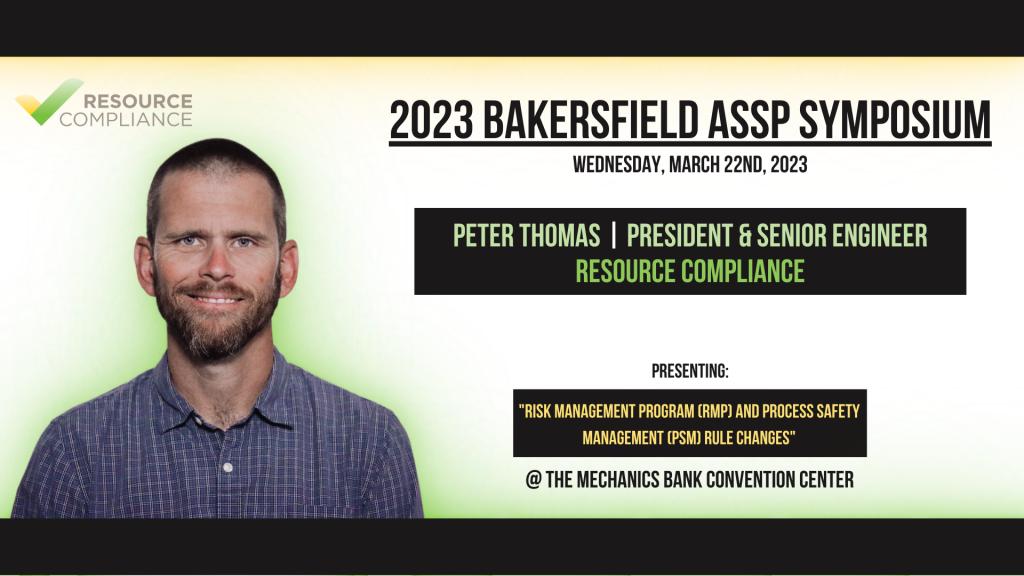 The 22nd Annual Symposium will be held on Wednesday, March 22nd, 2023 at the Mechanics Bank Convention Center located at 1001 Truxtun Ave in Bakersfield, California.
This annual symposium is one of the most sought after events for attendees to learn the profession's best practices focusing on Safety, Health & Environmental Issues. The Symposium is attended by over 400+ attendees annually and features an Exhibition of over 50+ Sponsors and Exhibitors. The event features a keynote speaker and 34 breakout sessions with nine concurrent tracks running throughout the day. Click here to register.
Resource Compliance Presentation
Peter Thomas, President and Senior Engineer with Resource Compliance, will be presenting on the topic of 'Risk Management Program (RMP) and Process Safety Management (PSM) Rule Changes'.
We look forward to seeing you all at the symposium!