Auditing Elements: Operating Procedures & Training (Part 6)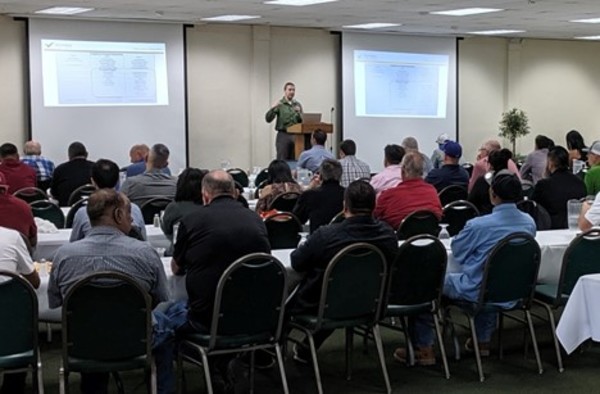 In this compliance audit blog series, we have decided to focus on each program element. If you plan to lead an audit, these lists will be instructional for you. But if you want to prepare for an upcoming audit, these lists will give you an idea of what to expect.
Operating Procedures
The two main areas to look for when auditing operating procedures (SOPs) is that they are accurate and adhere to strict regulatory requirements. Here are some ways in which SOPs may be audited:
Ask an operator how they access the SOPs.
Verify the SOPs are being certified on an annual basis.
Identify a procedure commonly performed by operators (e.g. oil draining) and have an operator or contractor describe the steps they normally follow (without referring to the SOP) to see it aligns with the steps listed in the procedure.
Determine if considerations are provided for some auxiliary safety programs such as confined space entry, lockout/tagout, and respiratory protection.
Ensure each procedure addresses all seven (7) required operating phases:

Initial startup
Normal operations
Temporary operations
Emergency shutdown
Emergency operations
Normal shutdown
Startup following a turnaround, or after an emergency shutdown

Ensure the procedures align with industry standards (e.g. draining oil from an ammonia refrigeration systems using a self-closing valve).
If valve numbers are listed in the SOPs, spot check them for alignment with the P&IDs and physical tags on the system.
Training
In some way, the training requirements are dependent on which procedures are being completed in-house. This is why these elements are being combined in this blog. Here are some ways in which training may be audited:
First, identify what procedures are being performed by facility operators and then determine if they have been trained to complete those specific tasks (e.g. daily monitoring).
Apart from training on specific procedures, have operators been trained on the breadth of SOPs (i.e. how to access and use them)?
Ensure operators have documented training on an "overview of the process". For ammonia refrigeration systems, basic ammonia refrigeration training would suffice. Some facilities self-impose their operators to take various RETA trainings or to even obtain a CARO certification, but neither of these are strictly required.
What method of competency verification is used? While a discussion or demonstration may be used to judge competency, a written quiz provides concrete evidence to regulators that operators can read and understand the material (particularly with SOPs).
Ensure that all necessary training has been completed within the last 3 years. The audit team may also discuss if training frequency should voluntarily be increased.
Verify operators have also been trained on the various auxiliary safety programs such as lockout/tagout, confined space entry, and respiratory protection.
---
This is Part 6 of a series on compliance audits. You can access previous blogs in this series below: