Compliance Audit Documentation (Part 3)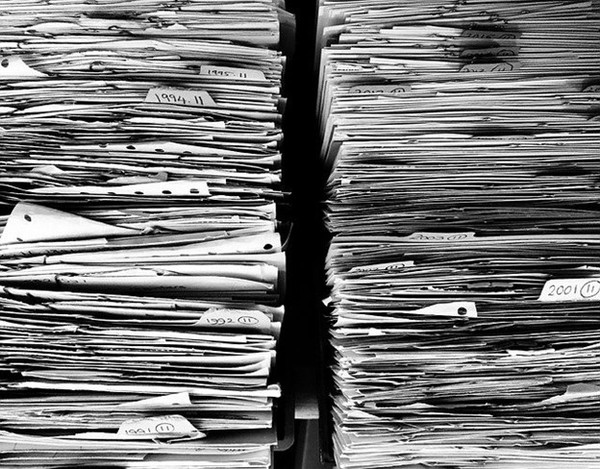 The RMP, PSM, and CalARP regulations have very few requirements for compliance audit reports:
Title 29 CFR §1910.119(o)(3)
A report of the findings of the audit shall be developed.
In theory, an audit report could simply list out the recommendations from the activity. In practice, regulators do not accept this type of documentation. Just like teachers, regulators want you to "show your work". The typical format to demonstrate this is a checklist of questions for each program element which shows whether the program is adhering to each specific requirement. Since these are performance-based standards, regulators are justified in requiring this type of written report.
Once the report has been written, it must be signed by a representative of the facility (typically the individual responsible for the program). This requirement comes from employers/owners needing to "certify that they have evaluated compliance…" as reviewed in Part 1.
"So what? What's the bottom line? How does this affect me?" are all valid questions when discussing compliance audits. At the end of the activity, what really matters is the findings from the compliance audit.
Title 29 CFR §1910.119(o)(4)
The employer shall promptly determine and document an appropriate response to each of the findings of the compliance audit, and document that deficiencies have been corrected.
Unlike some meetings which only consist of good ideas and no follow up, the findings from compliance audits must be addressed. Either the audit leader or the facility should assign due dates to the recommendations from the activity. These items should be resolved promptly, but no more than eighteen months after the audit if your facility is in California.[1]
It is imperative that compliance audit recommendations be written in a way which makes it clear when it has been resolved. A finding which states: "Update the relief system design," is unhelpful. A better recommendation would be: "The current relief system design documentation, dated 6/11/2016 indicates the condensers have pressure relief valves (PRVs). Since these PRVs were removed in 2019, ensure to update the relief system design document."
When it comes to resolving compliance audit recommendations, a date of completion and a description of what was done to complete the recommendation is required. Simply writing "complete" next to the recommendation is insufficient. A little more detail in the resolution will keep regulators from suspicion.
Finally, document retention is becoming increasingly important as companies seek to be mindful of liabilities:
Title 29 CFR §1910.119(o)(5)
Employers shall retain the two (2) most recent compliance audit reports.
The rest of this blog series on compliance audits will be focus on auditing specific program elements.
---
This is Part 3 of a series on compliance audits. You can access previous blogs in this series below:
---
[1] Title 19 Division 2 Chapter 4.5 CCR §2730.8(d) The owner or operator shall promptly determine and document an appropriate response to each of the findings of the compliance audit. The owner or operator shall enter into an agreement with the AA on a timetable for resolution of these findings. Otherwise these responses shall be completed one and one half (1.5) years after performing the compliance audit, or the next planned turnaround for items requiring a turnaround. These timelines shall not apply to any compliance audit completed prior to January 1, 2015. The owner or operator shall document the actual completion dates when deficiencies were corrected.