2021 California CUPA Conference (Virtual)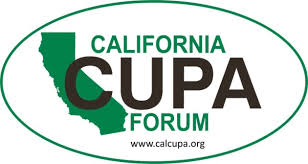 Two Resource Compliance Team Members will be presenting at this year's conference. Process Safety Consultant, Uriah Donaldson, will be giving the "CalARP 201" presentation and Peter Thomas, President and Senior Engineer, will be giving two presentations: "Ammonia Refrigeration RAGAGEP & IIAR Standard 9" and "What's Wrong with this Picture?".
The 23rd California Unified Program Annual Training Conference will be held February 2 through March 18, 2021 on Tuesday, Wednesday & Thursdays. Registration includes 152 training sessions to choose from and access to the California CUPA Forum Video Training Library for one year.
Click here to learn more about the Annual California CUPA Training Conference or click here to register. For more information email ceuadmin@calcupa.org or registration@calcupa.org