Annual Testing of Emergency Eyewash/Shower Stations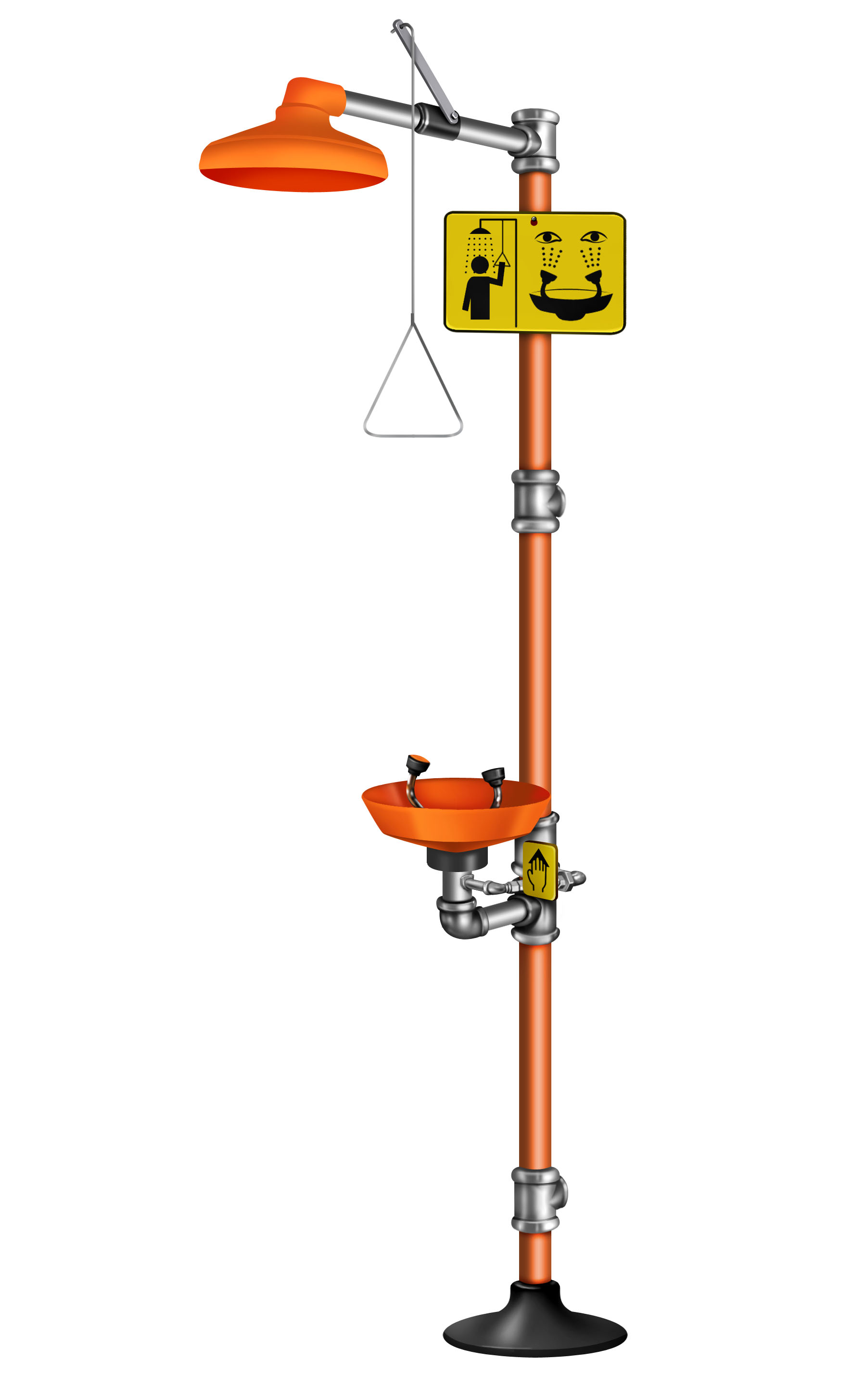 Are you aware of the testing requirements of emergency eyewash/shower stations? OSHA's Title 8 §5162(a) requires emergency eyewash/shower stations to comply with the ANSI/ISEA Z358.1 standard. For ammonia refrigeration systems, ANSI/IIAR 2-2014 §6.7.3 also requires that emergency eyewash/shower stations meet the requirements of ANSI/ISEA Z358.1. The American National Standard for Emergency Eyewash and Shower Equipment (ANSI/ISEA Z358.1-2014) has two (2) prescriptive requirements for maintaining emergency eyewash/shower stations:
ANSI/ISEA Z358.1-2014 §7.5.2 states: "Plumbed combination units shall be activated weekly for a period long enough to verify operation and ensure that flushing fluid is available."
ANSI/ISEA Z358.1-2014 §7.5.5 states: "All combination units shall be inspected annually to assure conformance with Section 7.4 requirements of this standard."
Resource Compliance has developed the equipment and procedures to verify conformance with the various elements of ANSI/ISEA Z358.1-2014 §7.4:
accessibility
location
positioning
fluid delivery
fluid capacity
water temperature
valve connections
While facilities are well-equipped to perform the weekly exercise, they may require assistance in performing the annual inspection. Contact Resource Compliance to ensure your emergency eyewash/shower stations comply with ANSI/ISEA Z358.1-2014.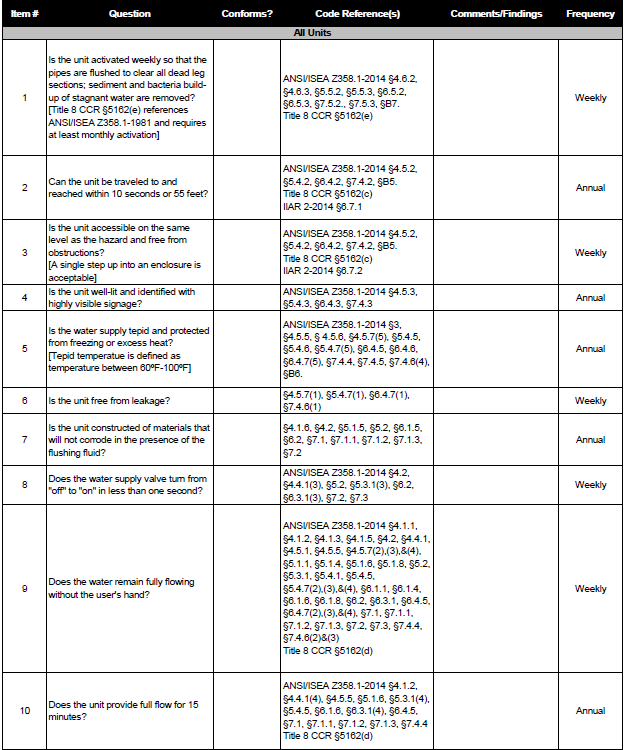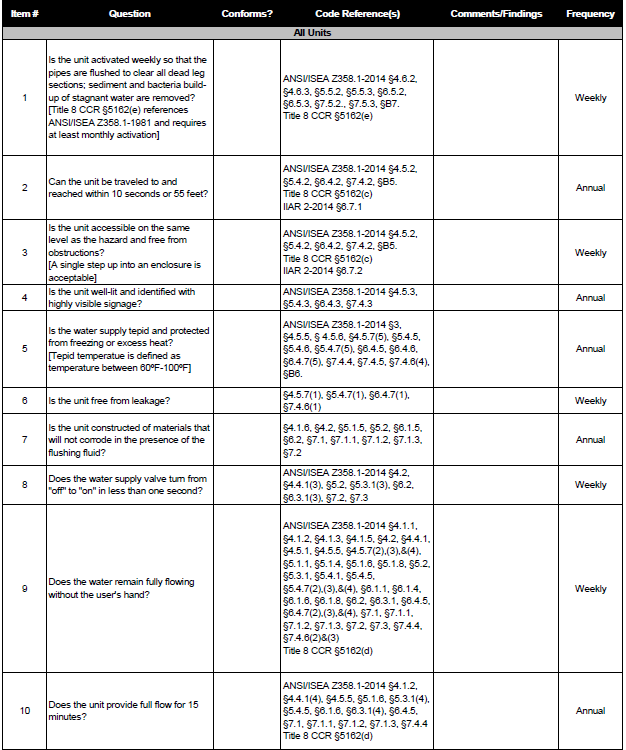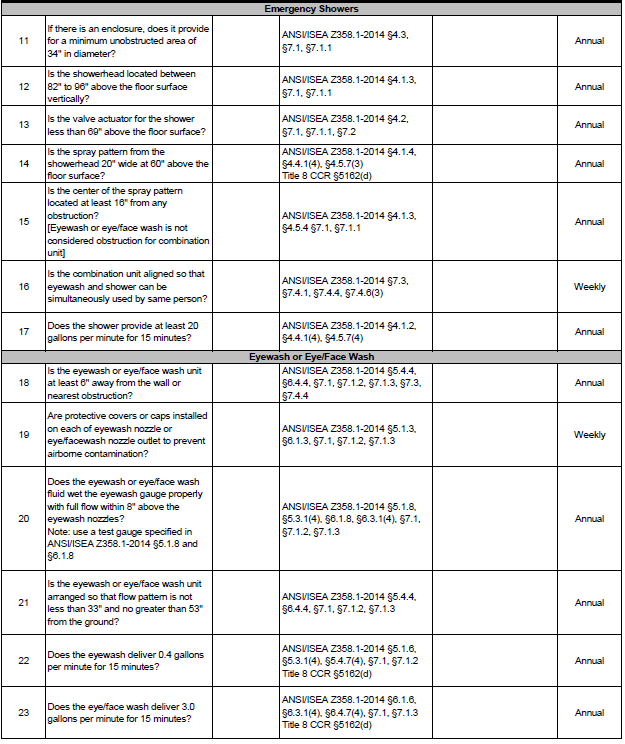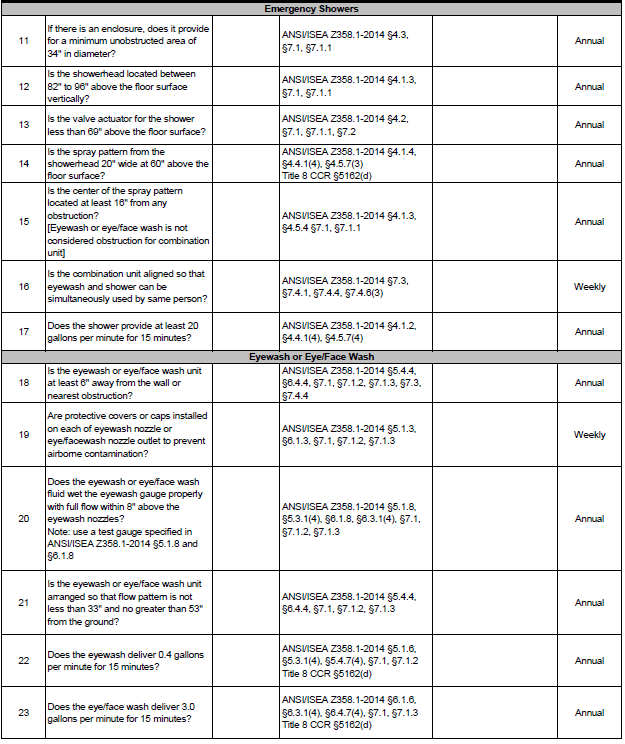 5 responses to "Annual Testing of Emergency Eyewash/Shower Stations"