Management of Change & Pre-Startup Safety Review (Part 1)
When I first got into Process Safety Management, Peter Thomas advised me, "If you want to be an expert in anything, be an expert in Management of Change and Pre-Startup Safety Review." He then added that if you understand MOC/PSSR requirements, you will understand how every other element is affected by a process change. Now that I have provided consultation on over a hundred MOC/PSSRs, I can see how valuable this lesson was. This same lesson is crucial for any person or team responsible for implementing an RMP/PSM/CalARP program. While it is difficult for one person to be an expert in every element of PSM, recognizing when an MOC or PSSR is required can get the right team involved to complete the change in a safe and compliant manner.
In this three part series, we'll look at the requirements of Management of Change (MOC), Pre-Startup Safety Review (PSSR), and common questions surrounding these elements.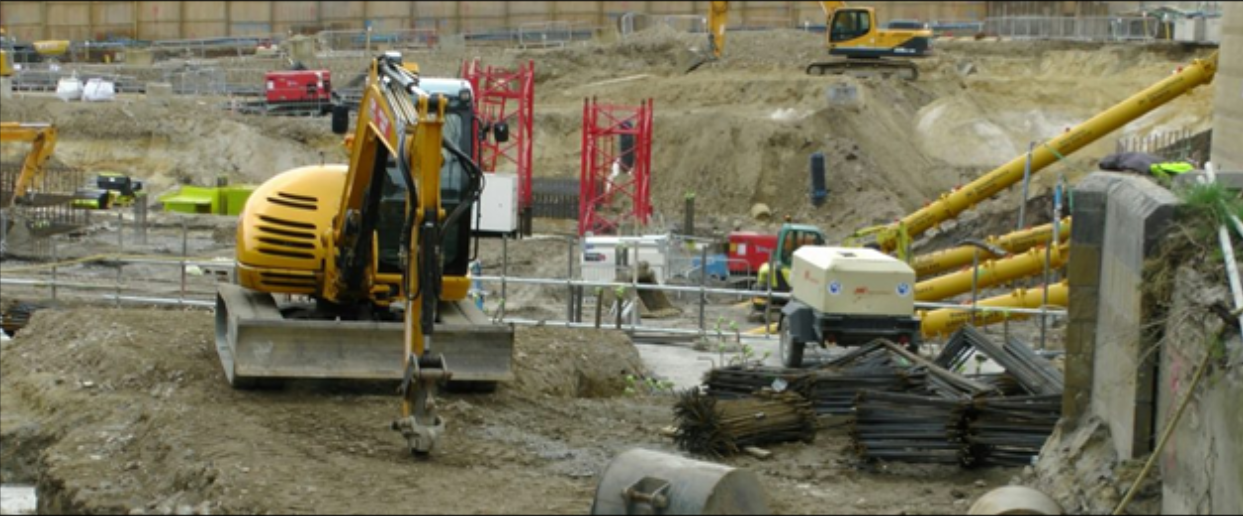 Part 1
Management of Change and Pre-Startup Safety Review are, in fact, two separate elements within the RMP/PSM/CalARP regulations. However, they are almost always completed in tandem. This is especially true for equipment changes. A simple goal of MOC and PSSR is, 'to change the process in a safe manner and update the RMP/PSM/CalARP Program as needed.'
Safety truly is the first concern. We often struggle to see how paperwork can be the answer, but asking the right questions with the right people will get you moving in right direction. Whether you are breaking ground for an entirely new process, or simply making small piping changes, you want to ensure you meet the requirements and intent of MOC/PSSR. Secondly as consultants, we often see programs that are outdated. This is especially true for Process Safety Information (PSI), such as Piping & Instrumentation Diagrams (P&IDs). Updating PSI is required with any equipment related MOC/PSSR and it is far easier to update equipment information when the project is being completed, rather than playing catch up months or years later. Furthermore, the installing contractor should be providing equipment specifications to update the PSI. Design-build contractors should not be surprised by this request. However, listing the PSI document deliverables in the project scope can smooth this process.
When is an MOC/PSSR needed?
Knowing when an MOC or PSSR is required is a very common question. It is important to note that an MOC/PSSR should only be considered for changes that affects the process, namely equipment or procedures. For example, upgrading cold room fans or changing non-process piping does not require an MOC/PSSR. You might not have these specific scenarios, but considering the following three questions will let you know if an MOC or PSSR is required:
Will new equipment or new models be installed? (meaning the change is not a "replacement in kind")

Will the P&IDs need to change?

Will any RMP/PSM/CalARP elements need to change?
If you answer "yes" to questions one or two, an MOC and PSSR are required. However, it is not required for "replacements in kind", sometimes called "like for like". A prime example is when pressure relief valves are replaced with the same model(s) and pressure setting(s). This is a "replacement in kind" and there is no need to perform an MOC or PSSR. Question number three is tougher for those new to PSM, but would cover the MOC-only items. One example is overhauling Operating Procedures without an equipment change. While no equipment is being changed, it is still a significant change to the program that would warrant an MOC, but not a PSSR. Furthermore, it is a best practice to complete an MOC when the PSM emergency contact changes. This affects your RMP Submit, Emergency Response Program, policies and more.
After you determine an MOC/PSSR is required, the next step is to put the policies and checklists into action. In Part 2 of this series we will dive into the minimum requirements of MOC/PSSR.
Author: Chad Collin
Keep reading in Part 2.