Should I Hire a Contractor or Keep it In-House? | Part 9: Frequency of Contractor Visits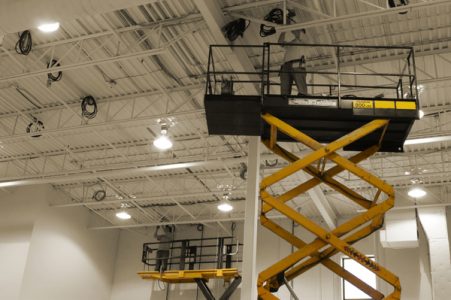 Eli Macha presented a technical paper at the 2021 RETA National Conference titled IIAR 6: Should I Hire a Contractor or Keep it In-House? This blog series includes excerpts from his technical paper.
---
Most businesses agree that never calling a contractor is a poor decision. Most businesses also agree that giving contractors a blank check to do whatever they think is best is unwise. Each facility must find the optimal relationship with their contractor. How frequent should a contractor come onsite? Should they be hired for a fixed number of hours, or should their work be based on a set number of tasks? Should I stay loyal to one contractor or work with multiple? What is the best way to have a good two-way relationship with contractors? All these questions will be discussed in this section.
Contractor Visits
Of course, frequency of contractors coming onsite to help implement the mechanical integrity program according to IIAR 6 varies based on the complexity of the facility's system as well as how many in-house operators are available. One baseline of data which should be helpful is that 71% of facilities report having a contractor come onsite at least once per month. The option chosen with greatest regularity was that contractors come onsite 2-3 times per month. While no perfect correlations present themselves between frequency of contractor visits and system complexity, 3 trends are identifiable:
Of the 4 facilities who indicated contractors are only onsite once or twice per quarter, 3 facilities are Small and 1 facility is Medium. 

Of the 5 facilities who indicated contractors are onsite multiple times per week, 4 facilities are Medium, and 1 facility is Large.

Of the 4 Extra-Large facilities, 3 of them indicated contractors are onsite 2-3 times per month and 1 of them indicated contractors are onsite once per month.
Instead of considering occurrences of contractors visiting the facility, another metric is hours spent onsite. Forty-three percent of facilities indicated they have an agreement with a contractor for a set number of hours per week. The most common amount of PM hours is 16; half of those with PM contracts had this arrangement. It should be noted that this could mean one technician is onsite for two full days per month, or that two technicians are onsite for one full day per month (among other alternatives). Interestingly, no Extra-Large facilities indicated they had a PM contract for a set number of hours.
---
The previous blogs in this series are available in the following links: