2022 IIAR Conference | March 6 – 9 | Savannah, GA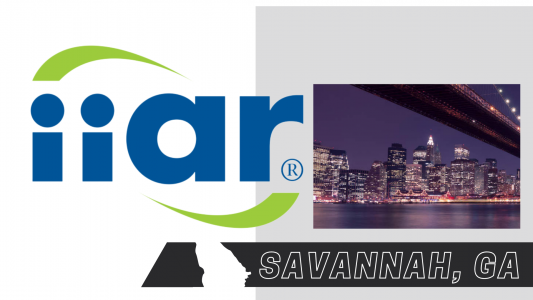 The 2022 IIAR Conference will be held March 6, 2022 through March 9, 2022 in Savannah, Georgia. Click Here for addition details and registration.
At this engaging face to face event, you'll have opportunities to network, find a mentor, preview emerging technology, hone your leadership skills, and participate in continuing education. Whether you are a junior or senior industry professional, it's an event you won't want to miss!
Our team from Resource Compliance will be attending the conference, we look forward to seeing you there!