IIAR Publishes an Update to the Standard for Startup (ANSI/IIAR 5-2019)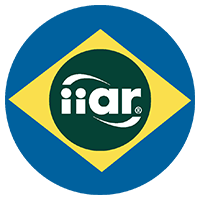 IIAR recently published an update to the standard for startup of an ammonia refrigeration system. ANSI/IIAR 5-2019 Startup of Closed-Circuit Ammonia Refrigeration Systems is the second edition of this important standard which was first published in 2013. While the scope of the standard has not changed since the first edition, there are several noteworthy changes worth highlighting:
Name Change – The title of the standard was changed to exclude the word "commissioning". The 2013 version was named Start-up and Commissioning of Closed Circuit Ammonia Refrigeration Systems, while the 2019 edition is Startup of Closed-Circuit Ammonia Refrigeration Systems. Additionally, the word "commission" or "commissioning" was used twenty-eight (28) times in IIAR 5-2013, but does not appear once in the IIAR 5-2019. By removing the distinction between startup and commissioning, the standard now has three phases to a startup: (1) Pre-charging; (2) Charging; and (3) Startup
Ammonia Purity – The ammonia purity requirements were changed[1] to match the purity requirements in ANSI/IIAR 2-2014 Addendum A.
Documentation – The normative requirements for documentation related to startup were reduced considerably. §5.3.1 requires that "All system documentation from the planning, design, and installation phases of the project shall be assembled and readily available. This includes: 1. Design documentation; 2. Equipment and component documentation; 3. Test reports." The succinct requirements in §5.3.1 are supplemented in Appendix A.5.3.1 to list out examples of the types of documents that should be obtained. The examples in Appendix A are typical PSI documents (P&IDs, relief valve information, ventilation system design, etc.), SOPs, and PHAs.
Appendix A – Appendix A provides informative commentary on select normative sections which are tagged with an ' * ' in a normative section. IIAR Standards 2, 5, 6, and 7 all now utilize Appendix A in this manner.
Electrical System Inspections – All electrical system inspections must be completed prior to charging the system with ammonia. The 2013 version of IIAR 5 allowed these checks to be completed prior to startup, so this expedites the need to finish the electrical installation.
Startup Team – 5.1 introduces the requirement for a "Startup Team" to oversee all startup activities. At minimum, the startup team must include:

Owner or Owner's Designated Representative;
Startup team leader;
Trained startup technician(s);
Qualified contractor(s), where applicable;
Operating and maintenance personnel.

Startup Plan – §5.2 requires that a startup plan be prepared to execute the pre-charging, charging, and startup activities. The startup plan should be application specific (not a generic template) and tailored to suit the scope of work.
[1] ANSI/IIAR 5-2019 Table 4.1.1
Purity Requirements