Management of Change & Pre-Startup Safety Review (Part 2)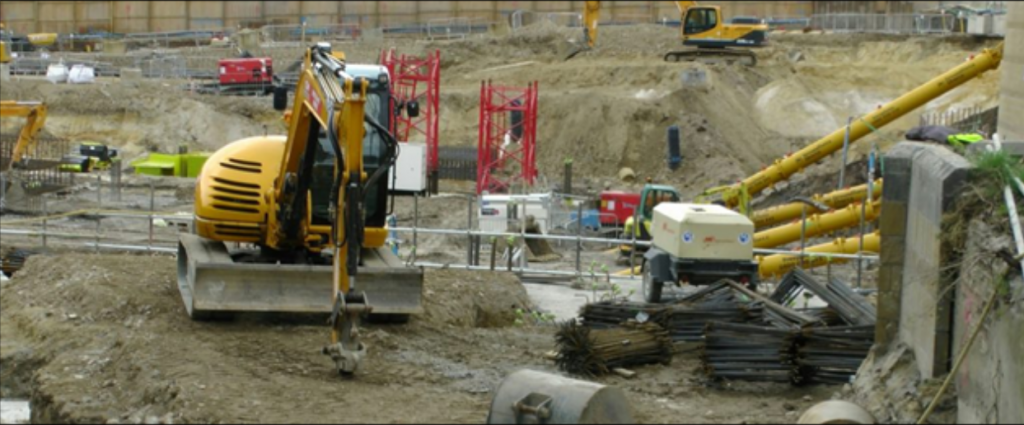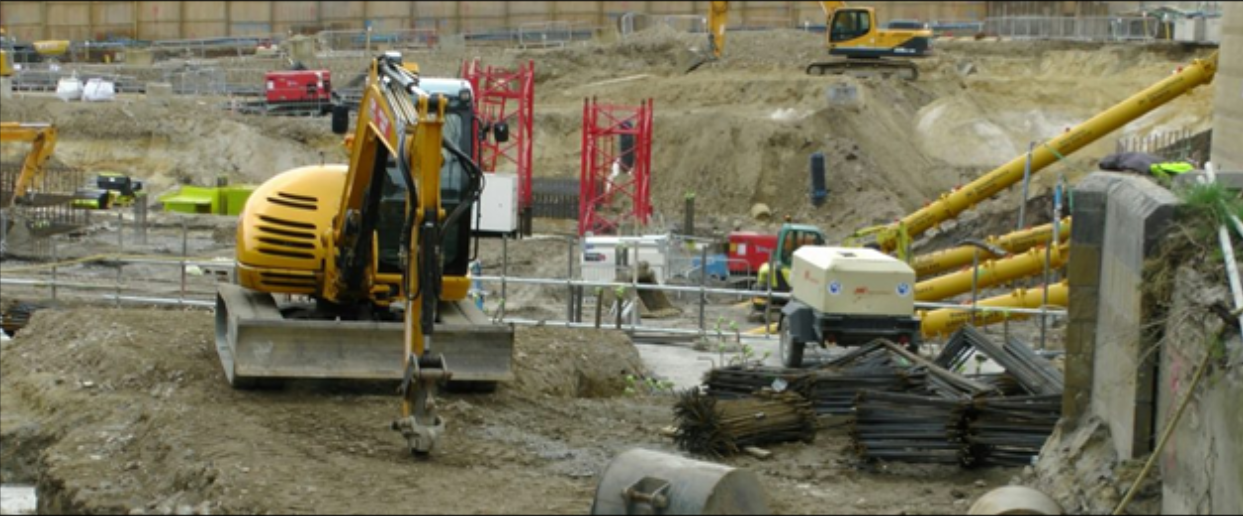 In Part 1 of this series, we examined the purpose of Management of Change and Pre-Startup Safety Review (MOC/PSSR) and how to determine when it is required. We will now review the specific requirements of MOC/PSSR.
RMP/PSM/CalARP regulations are very similar on the prescriptive requirements for both MOC and PSSR. For simplicity, we will look at the US EPA's Risk Management Plan (Federal RMP).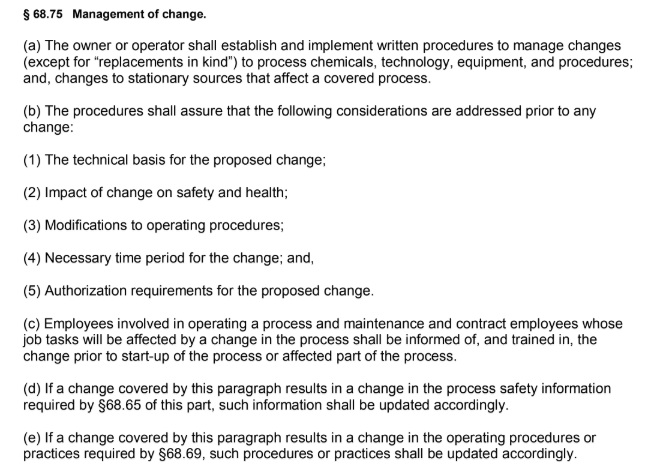 As seen above, section (a) confirms the Part 1 assessment regarding MOC initiation. Section (b) sets the minimum considerations for MOC procedures or checklists. Finally, section (c), (d) and (e) ensure updates to employee Training, Process Safety Information and Operating Procedures, respectively.
68.77 of the Federal RMP Regulation lists the prescriptive requirements of a Pre-Startup [Safety] Review: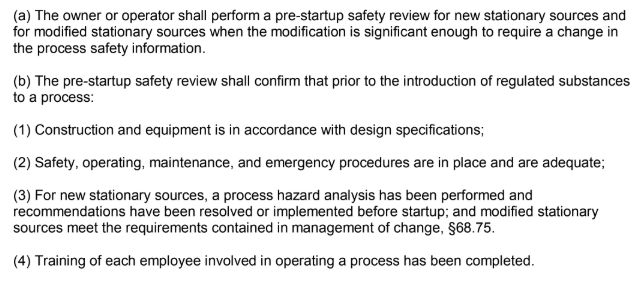 A PSSR focuses on the safe startup of process equipment by confirming PSI, proper equipment design and specifications, procedures and training. It also confirms that a Process Hazard Analysis was completed for new stationary sources.
The minimum requirements may appear straightforward, but putting them into action is what counts. In Part 3, we will discuss strategies for completing MOC/PSSRs successfully.
Keep reading in Part 3.