Compliance Audit Team & Sessions (Part 2)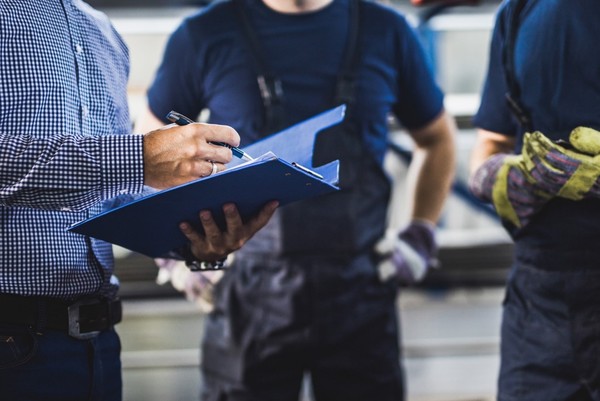 When it comes to compliance audits, "the more the merrier" holds true. One or two people auditing a program will discover far less than a team working together. That being said, the minimum regulatory requirements for compliance audits are low:
Title 29 CFR §1910.119(o)(2)
The compliance audit shall be conducted by at least one person knowledgeable in the process.
At a bare minimum there should be at least one participant who is knowledgeable in the covered process, and the more knowledgeable this person is, the better.
Ideal Teams
Beyond the minimum, the following types of individuals contribute to the effectiveness of compliance audits:
PSM Coordinator | The person who is most involved in the PSM program should definitely be involved in the compliance audit. While an operator will be able to answer questions regarding mechanical integrity and operating procedures, they may not know about MOC or training documentation.
Contractors | If your facility relies on contractors to perform regular work at the facility, these individuals will likely be able to help identify areas for growth. In addition, they may be the only ones who can answer specific mechanical integrity related questions. (E.g. Are valves being exercised?)
Management | For good reason, upper management will typically delegate the PSM program responsibilities. If there was ever an activity for management to participate in, it would be the compliance audit. This activity will allow a manager to understand the organizational processes in place for implementing the program.
Consultants | While the compliance audit is not required to be conducted by a third party, most facilities opt to outsource the leadership and report writing of the activity. Consultants will help orchestrate the audit and produce more accurate findings.
Multiple Sessions
Compliance audits should consist of reviewing records, interviewing employees, and physically observing the process. Depending on the complexity of the process (or processes), compliance audits can be performed in less than a day, or they may take several days. If any program documentation is stored electronically, the audit leader may audit those documents prior to the group session in order to reduce the time spent in the meeting.
If an audit can be completed in a short amount of time, it shouldn't be too much of a burden for all members to participate in the entire audit. If the audit will need to take several days, it will behoove the audit leader to group similar program elements together so certain individuals can block off a few hours or a day to discuss the questions pertinent to their role. Here are a few examples:
Questions regarding mechanical integrity, operating procedures, and training may be grouped so operators can attend this session.
Questions regarding process safety information and management of change may be grouped if a contractor who is heavily involved in these areas can attend.
Questions regarding emergency, training, and employee participation may be grouped so a safety coordinator can attend this session.
---
This is Part 2 of a series on compliance audits. You can access previous blogs in this series below: