Manufacturer Instructions and Ammonia Three-Way Relief Isolation Valves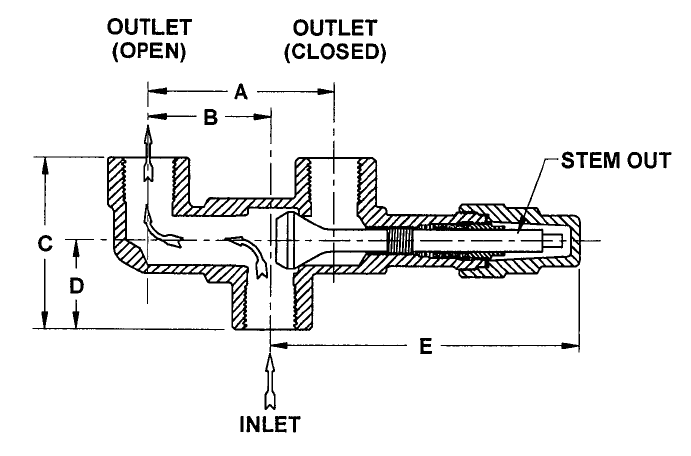 It is common practice in the ammonia refrigeration industry to install a three-way isolation valve upstream of relief valves protecting an ammonia refrigeration pressure vessel. For vessels larger than 10 ft3, this is required by most model codes and standards. These three-way valves allow a relief valve to be replaced without the hassle of pumping down the entire vessel.
According to Hansen Technologies Bulletin K109h (Jul 2013) when a three-way isolation valve is used, "the valve stem should be positioned so that only one pressure-relief valve is activated."
I recently was mistaken when I assumed that this same principle would apply to three-way valves for non-refrigeration ammonia applications.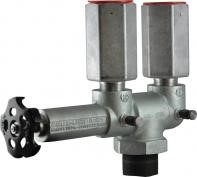 However, when reviewing the Squibb Taylor website regarding their three-way relief valve manifold, they included the following warning:
WARNING!
WHEN IN SERVICE, DO NOT USE A1416 WITH ONLY ONE PORT OPEN. TO GET PROPER CFM ALWAYS KEEP DIVERTER DISC IN CENTER POSITION. CLOSING PORT ONE OR TWO IS ONLY FOR CHANGING RELIEF VALVES. NEVER USE A PLUG IN PORT ONE OR TWO ON AN A1416 MANIFOLD.
In summary, good engineering practice for sizing a relief valve for ammonia refrigeration vessel considers the capacity of a single valve on a dual assembly, while an ammonia storage application considers both valves. The lesson learned is to always check with the manufacturer regarding the recommended installation and operation of their equipment. Don't assume the best practices for one manufacturer or industry will apply to another.