OSHA's Clarification on RAGAGEP
In an industry laden with acronyms, RAGAGEP is probably the most important to understand when implementing a process safety management program.
Simply put, RAGAGEP is "recognized and generally accepted good engineering practice". The PSM regulation, 29 CFR §1910.119 and Title 8 CCR §5189, directly references or implies the use of RAGAGEP in three provisions:
Process Safety Information – (d)(3)(ii): Employers must document that all equipment in PSM-covered processes complies with RAGAGEP;
Mechanical Integrity – (j)(4)(ii): Inspections and tests are performed on process equipment subject to the standard's mechanical integrity requirements in accordance with RAGAGEP; and
Mechanical Integrity – (j)(4)(iii): Inspection and test frequency follows manufacturer's recommendations and good engineering practice, and more frequently if indicated by operating experience.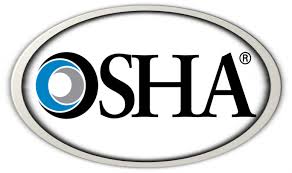 OSHA recently released a memorandum to provide guidance on the enforcement of PSM's RAGAGEP requirements. The memorandum is a must-read for those who want to achieve PSM compliance and understand the proper way to handle nuiances such as:
Shall vs. Should
Normative vs. Informative
Primary Sources of RAGAGEPs
Use of Internal Standards
Rather than summarize the memorandum, I invite you to review OSHA's entire text here.
May 11, 2016 UPDATE: Click here to read an updated memorandum from OSHA.